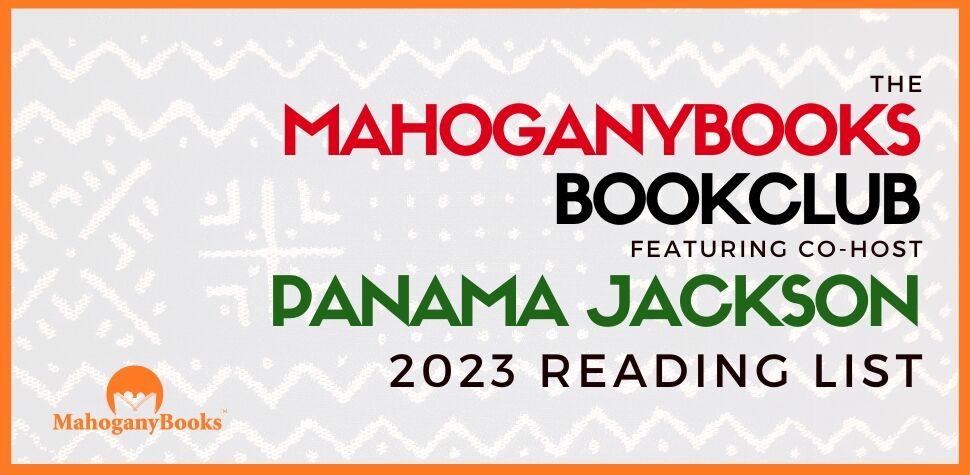 2023 Reading List
---
January 2023
"A deeply soulful novel that comprehends love and cruelty, and separates the big people from the small of heart, without ever losing sympathy for those unfortunates who don t know how to live properly." – Zadie Smith.
Their Eyes Were Watching God brings to life a Southern love story with the wit and pathos found only in the writing of Zora Neale Hurston. Out of print for almost thirty years due largely to initial audiences rejection of its strong black female protagonist Hurston s classic has since its 1978 reissue become perhaps the most widely read and highly acclaimed novel in the canon of African-American literature.
One of the most important works of twentieth-century American literature, Zora Neale Hurston's beloved 1937 classic, Their Eyes Were Watching God, is an enduring Southern love story sparkling with wit, beauty, and heartfelt wisdom. Told in the captivating voice of a woman who refuses to live in sorrow, bitterness, fear, or foolish romantic dreams, it is the story of fair-skinned, fiercely independent Janie Crawford, and her evolving selfhood through three marriages and a life marked by poverty, trials, and purpose. A true literary wonder, Hurston's masterwork remains as relevant and affecting today as when it was first published perhaps the most widely read and highly regarded novel in the entire canon of African American literature."
Zora Neale Hurston was a novelist, folklorist, and anthropologist. She wrote four novels (Jonah's Gourd Vine, 1934; Their Eyes Were Watching God, 1937; Moses, Man of the Mountain, 1939; and Seraph on the Suwanee, 1948); two books of folklore (Mules and Men, 1935, and Tell My Horse, 1938); an autobiography (Dust Tracks on a Road, 1942); an international bestselling nonfiction work (Barracoon: The Story of the Last "Black Cargo," 2018); and over fifty short stories, essays, and plays. She attended Howard University, Barnard College, and Columbia University and was a graduate of Barnard College in 1928. She was born on January 7, 1891, in Notasulga, Alabama, and grew up in Eatonville, Florida.
Discussion Date: February 3, 2023
---
February 2023
A Black father. A white father. Two murdered sons. A quest for vengeance.
Ike Randolph has been out of jail for fifteen years, with not so much as a speeding ticket in all that time. But a Black man with cops at the door knows to be afraid.
The last thing he expects to hear is that his son Isiah has been murdered, along with Isiah's white husband, Derek. Ike had never fully accepted his son but is devastated by his loss.
Derek's father Buddy Lee was almost as ashamed of Derek for being gay as Derek was ashamed of his father's criminal record. Buddy Lee still has contacts in the underworld, though, and he wants to know who killed his boy.
Ike and Buddy Lee, two ex-cons with little else in common other than a criminal past and a love for their dead sons, band together in their desperate desire for revenge. In their quest to do better for their sons in death than they did in life, hardened men Ike and Buddy Lee will confront their own prejudices about their sons and each other, as they rain down vengeance upon those who hurt their boys.
Provocative and fast-paced, S. A. Cosby's Razorblade Tears is a story of bloody retribution, heartfelt change – and maybe even redemption.
Discussion Date: March 3, 2023
---
March 2023
Cultural criticism and pop culture history intertwine to dissect how hip hop has sidelined Black women's identity and emotional well-being
Do you have a "ride or die chick" in your life? A "ride or die chick" is a Black woman who holds down her family and community. She's that friend or family member that you can call up in the middle of the night to bail you out of jail, if ever needed, and you know she'll show up and won't ask any questions. She does anything for her family, friends, and significant other, even at the cost of her own well-being. "No" is not in her vocabulary. She's beloved by you and many others, but her ride or die trope becomes a problem when she does it indiscriminately. Her self-worth is connected to how much labor she can provide for others. She goes above and beyond for everyone in every aspect of her life–work, family, church, and often it's not reciprocated, and a "ride or die chick" doesn't require it to be because she's a "strong Black woman." To her, love should be earned, and there's no limit to what she'll do for it.
In this book, author, adjunct professor of sociology, and former therapist, Shanita Hubbard disrupts the "ride or die" complex, and argues that this way of life has left Black women exhausted, overworked, overlooked, and feeling depleted. She suggests that Black women are to susceptible this mentality because it's normalized in our culture. It rings loud in our favorite hip-hop songs, and it even shows up in the most important relationship we will ever have–the one with yourself.
Compassionate, candid, hard-hitting, and 100% unapologetic, Ride-or-Die melds Hubbard's entertaining conversations with her Black girlfriends and her personal experiences as a redeemed "ride-or-die chick" and a former "captain of the build-a-brother team" to fervently dismantle cultural norms that require Black women to take care of everyone but themselves.
Ride or Die urges you to expel the myth that your self-worth is connected to how much labor you provide others, and guides you toward healing. Using hip hop as a backdrop to explore norms that are harmful to Black women, Hubbard shows the way you may be unknowingly perpetuating this harm within your relationships. Hubbard urges you to pull the plug on the "ride or die chick."
Discussion Date: April 7, 2023
---
April 2023
WINNER OF THE 2022 NATIONAL BOOK AWARD FOR NONFICTION
An essential, surprising journey through the history, rituals, and landscapes of the American South–and a revelatory argument for why you must understand the South in order to understand America
We all think we know the South. Even those who have never lived there can rattle off a list of signifiers: the Civil War, Gone with the Wind, the Ku Klux Klan, plantations, football, Jim Crow, slavery. But the idiosyncrasies, dispositions, and habits of the region are stranger and more complex than much of the country tends to acknowledge. In South to America, Imani Perry shows that the meaning of American is inextricably linked with the South, and that our understanding of its history and culture is the key to understanding the nation as a whole.
This is the story of a Black woman and native Alabaman returning to the region she has always called home and considering it with fresh eyes. Her journey is full of detours, deep dives, and surprising encounters with places and people. She renders Southerners from all walks of life with sensitivity and honesty, sharing her thoughts about a troubling history and the ritual humiliations and joys that characterize so much of Southern life.
Weaving together stories of immigrant communities, contemporary artists, exploitative opportunists, enslaved peoples, unsung heroes, her own ancestors, and her lived experiences, Imani Perry crafts a tapestry unlike any other. With uncommon insight and breathtaking clarity, South to America offers an assertion that if we want to build a more humane future for the United States, we must center our concern below the Mason-Dixon Line.
Discussion Date: May 5, 2023
---
May 2023
A stirring meditation of being Black and learning to love in a loveless, anti-Black world
In 2016, Stewart was a rising leader at the predominantly white evangelical church he and his family were attending in Augusta, Georgia. Like many young church leaders, Stewart was thrilled at the prospect of growing his voice and influence within the community, and he was excited to break barriers as the church's first Black preacher. But when Donald Trump began his campaign, so began the unearthing. Stewart started overhearing talk in the pews–comments ranging from microaggressions to outright hostility toward Black Americans. As this violence began to reveal itself en masse, Stewart quickly found himself isolated amid a people unraveled; this community of faith became the place where he and his family now found themselves most alone. This set Stewart on a journey–first out of the white church and then into a liberating pursuit of faith–by looking to the wisdom of the saints that have come before, including James H. Cone, James Baldwin, and Toni Morrison, and by heeding the paradoxical humility of Jesus himself.
This sharply observed journey is an intimate meditation on coming of age in a time of terror. Stewart reveals the profound faith he discovered even after experiencing the violence of the American church: a faith that loves Blackness; speaks truth to pain and trauma; and pursues a truer, realer kind of love than the kind we're taught, a love that sets us free.
Discussion Date: June 2, 2023
---
June 2023
Shine Bright by Danyel Smith
"Sparkling…the overdue singing of a Black girl's song, with perfect pitch…delicious to read." – Oprah Daily

ONE OF THE BEST BOOKS OF THE YEAR: NPR, Esquire, Publishers Weekly
LONGLISTED FOR THE PORCHLIGHT BUSINESS BOOK AWARD
A weave of biography, criticism, and memoir, Shine Bright is Danyel Smith's intimate history of Black women's music as the foundational story of American pop. Smith has been writing this history for more than five years. But as a music fan, and then as an essayist, editor (Vibe, Billboard), and podcast host (Black Girl Songbook), she has been living this history since she was a latchkey kid listening to "Midnight Train to Georgia" on the family stereo.
Smith's detailed narrative begins with Phillis Wheatley, an enslaved woman who sang her poems, and continues through the stories of Mahalia Jackson, Dionne Warwick, Aretha Franklin, Gladys Knight, and Mariah Carey, as well as the under-considered careers of Marilyn McCoo, Deniece Williams, and Jody Watley.

Shine Bright is an overdue paean to musical masters whose true stories and genius have been hidden in plain sight–and the book Danyel Smith was born to write.
Discussion Date: July 7, 2023
---
July 2023
Rest Is Resistance by Tricia Hersey
Disrupt and push back against capitalism and white supremacy. In this book, Tricia Hersey, aka The Nap Bishop, encourages us to connect to the liberating power of rest, daydreaming, and naps as a foundation for healing and justice.

What would it be like to live in a well-rested world? Far too many of us have claimed productivity as the cornerstone of success. Brainwashed by capitalism, we subject our bodies and minds to work at an unrealistic, damaging, and machine‑level pace –– feeding into the same engine that enslaved millions into brutal labor for its own relentless benefit.

In Rest Is Resistance, Tricia Hersey, aka the Nap Bishop, casts an illuminating light on our troubled relationship with rest and how to imagine and dream our way to a future where rest is exalted. Our worth does not reside in how much we produce, especially not for a system that exploits and dehumanizes us. Rest, in its simplest form, becomes an act of resistance and a reclaiming of power because it asserts our most basic humanity. We are enough. The systems cannot have us.

Rest Is Resistance is rooted in spiritual energy and centered in Black liberation, womanism, somatics, and Afrofuturism. With captivating storytelling and practical advice, all delivered in Hersey's lyrical voice and informed by her deep experience in theology, activism, and performance art, Rest Is Resistance is a call to action, a battle cry, a field guide, and a manifesto for all of us who are sleep deprived, searching for justice, and longing to be liberated from the oppressive grip of Grind Culture.
Discussion Date: August 4, 2023
---
August 2023
All The Sinners Bleed by S. A. Cosby
A Black sheriff. A serial killer. A small town ready to combust.
After years of working as an FBI agent, Titus Crown returns home to Charon County, land of moonshine and cornbread, fist fights and honeysuckle. Seeing his hometown struggling with a bigoted police force inspires him to run for sheriff. He wins, and becomes the first Black sheriff in the history of the county.
Then a year to the day after his election, a young Black man is fatally shot by Titus's deputies.
Titus pledges to follow the truth wherever it leads. But no one expected he would unearth a serial killer who has been hiding in plain sight, haunting the dirt lanes and woodland clearings of Charon.
Now, Titus must pull off the impossible: stay true to his instincts, prevent outright panic, and investigate a shocking crime in a small town where everyone knows everyone yet secrets flourish. All while also breaking up backroads bar fights and being forced to protect racist Confederate pride marchers.
For a Black man wearing a police uniform in the American South, that's no easy feat. But Charon is Titus's home and his heart, and he won't let the darkness overtake it. Even as it threatens to consume him…
Discussion Date: September 1, 2023
---
September 2023
Chain-Gang All-Stars by Nana Kwame Adeji-Brenyah
Two top women gladiators fight for their freedom within a depraved private prison system not so far-removed from America's own in this explosive, hotly-anticipated debut novel from the New York Times bestselling author of Friday Black.
Loretta Thurwar and Hamara "Hurricane Staxxx" Stacker are the stars of Chain-Gang All-Stars, the cornerstone of CAPE, or Criminal Action Penal Entertainment, a highly-popular, highly-controversial, profit-raising program in America's increasingly dominant private prison industry. It's the return of the gladiators and prisoners are competing for the ultimate prize: their freedom.
In CAPE, prisoners travel as Links in Chain-Gangs, competing in death-matches for packed arenas with righteous protestors at the gates. Thurwar and Staxxx, both teammates and lovers, are the fan favorites. And if all goes well, Thurwar will be free in just a few matches, a fact she carries as heavily as her lethal hammer. As she prepares to leave her fellow Links, she considers how she might help preserve their humanity, in defiance of these so-called games, but CAPE's corporate owners will stop at nothing to protect their status quo and the obstacles they lay in Thurwar's path have devastating consequences.
Moving from the Links in the field to the protestors to the CAPE employees and beyond, Chain-Gang All-Stars is a kaleidoscopic, excoriating look at the American prison system's unholy alliance of systemic racism, unchecked capitalism, and mass incarceration, and a clear-eyed reckoning with what freedom in this country really means from a "new and necessary American voice" (Tommy Orange, The New York Times Book Review).
Discussion Date: October 6, 2023
---
October 2023
The Wishing Pool and Other Stories by Tananarive Due
In her first new book in seven years, Tananarive Due further cements her status as a leading innovator in Black horror and Afrofuturism.
"Tananarive Due is the master of Black horror… Due excels at twist endings but also brilliantly creates an atmosphere of creeping dread in which you know something terrible is coming. [Due] shows just how much territory she can cover in one short book and just how versatile terrifying tales can be."
— Washington Post
American Book Award-winning author Tananarive Due's second collection of stories ranges from horror to science fiction to suspense. From the mysterious, magical town of Gracetown to the aftermath of a pandemic to the reaches of the far future, Due's stories all share a sense of dread and fear balanced with heart and hope.
In some of these stories, the monster is racism itself; others address the monster within, or other universal struggles set against the supernatural or surreal. All of them are written with Due's trademark attention to detail and deep characterization. In addition to previously published work, this collection contains brand-new stories, including "Rumpus Room," a supernatural horror novelette set in Florida about a woman's struggle against both outer and inner demons.
Discussion Date: November 3, 2023
---
November 2023
Revolutionary Suicide by Huey P. Newton
The searing, visionary memoir of founding Black Panther Huey P. Newton, in a dazzling graphic package
Tracing the birth of a revolutionary, Huey P. Newton's famous and oft-quoted autobiography is as much a manifesto as a portrait of the inner circle of America's Black Panther Party. From Newton's impoverished childhood on the streets of Oakland to his adolescence and struggles with the system, from his role in the Black Panthers to his solitary confinement in the Alameda County Jail, Revolutionary Suicide is unrepentant and thought-provoking in its portrayal of inspired radicalism.
For more than seventy years, Penguin has been the leading publisher of classic literature in the English-speaking world. With more than 1,700 titles, Penguin Classics represents a global bookshelf of the best works throughout history and across genres and disciplines. Readers trust the series to provide authoritative texts enhanced by introductions and notes by distinguished scholars and contemporary authors, as well as up-to-date translations by award-winning translators.
Discussion Date: December 1, 2023
---
December 2023
Dances by Nicole Cuffy
A provocative and lyrical debut novel follows a trailblazing Black ballerina who must reconcile the ever-rising stakes of her grueling career with difficult questions of love, loss, and her journey to self-liberation, from a sensuous new voice in fiction.
At twenty-two years old, Cece Cordell reaches the pinnacle of her career as a ballet dancer when she's promoted to principal at the New York City Ballet. She's instantly catapulted into celebrity, heralded for her "inspirational" role as the first Black ballerina in the famed company's history. Even as she celebrates the achievement of a lifelong dream, Cece remains haunted by the feeling that she doesn't belong. As she waits for some feeling of rightness that doesn't arrive, she begins to unravel the loose threads of her past–an absent father, a pragmatic mother who dismisses Cece's ambitions, and a missing older brother who stoked her childhood love of ballet but disappeared to deal with his own demons.
Soon after her promotion, Cece is faced with a choice that has the potential to derail her career and shatter the life she's cultivated for herself, sending her on a pilgrimage to both find her brother and reclaim the parts of herself lost in the grinding machinery of the traditional ballet world.
Written with spellbinding beauty and ballet's precise structure, Dances centers women, art, power, and how we come to define freedom for ourselves.
Discussion Date: January 5, 2024
---