Gwendolyn Brooks is recognized as "one of the most highly regarded, highly influential" poets of the 20th-century. She was both the first Black author to win the Pulitzer Prize and the first Black woman to hold the position as poetry consultant for the Library of Congress.
Her body of work gave her, according to critic George E. Kent, "a unique position in American letters. Not only has she combined a strong commitment to racial identity and equality with a mastery of poetic techniques, but she has also managed to bridge the gap between the academic poets of her generation in the 1940s and the young black militant writers of the 1960s."
Below are a few titles we think are a great introduction to Gwendolyn's work, whether for yourself or a young reader. If you're a well-versed veteran of Ms. Brooks work, the first three books also provide a deeper dive into some of her more critical works.
What are your favorite Gwendolyn Brook's titles? Share them below in the comments section.
The Essential Gwendolyn Brooks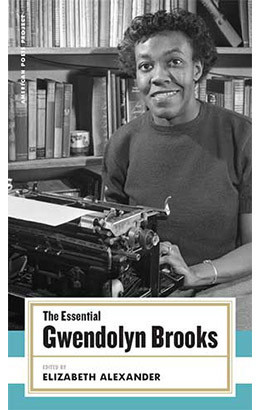 "If you wanted a poem," wrote Gwendolyn Brooks, "you only had to look out of a window. There was material always, walking or running, fighting or screaming or singing." From the life of Chicago's Southside, she made a forceful and passionate poetry that fused Modernist aesthetics with African-American cultural tradition, a poetry that registered the life of the streets and the upheavals of the 20th century. Starting with A Street in Bronzeville (1945), her epoch-making debut volume, The Essential Gwendolyn Brooks traces the full arc of her career in all its ambitious scope and unexpected stylistic shifts.

"Her formal range," writes editor Elizabeth Alexander, "is most impressive, as she experiments with sonnets, ballads, spirituals, blues, full and off-rhymes. She is nothing short of a technical virtuoso." That technical virtuosity was matched by a restless curiosity about the life around her in all its explosive variety. By turns compassionate, angry, satiric, and psychologically penetrating, Gwendolyn Brooks's poetry retains its power to move and surprise."
Blacks
Spanning more than 30 years, this collection of literary masterpieces by the venerable Ms. Gwendolyn Brooks, arguably Illinois' most beloved Poet Laureate and Chicago's elder black literary stateswoman, "Blacks" includes all of Ms. Brooks' critically acclaimed writings.
Selected Poems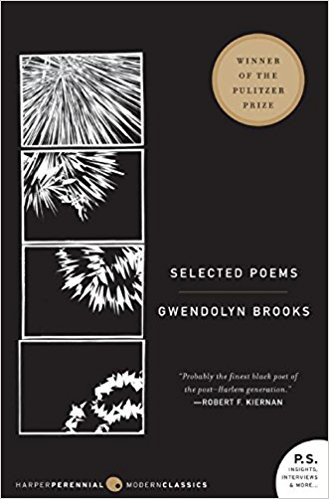 This volume brings together the best of the Pulitzer Prize winner's work from three earlier books now out of print, and includes a section of new poems which have not appeared before in book form.

The classic volume by the distinguished modern poet, winner of the 1950 Pulitzer Prize, and recipient of the National Book Foundation Medal for Distinguished Contribution to American Letters, showcases an esteemed artist's technical mastery, her warm humanity, and her compassionate and illuminating response to a complex world.
Bronzeville Boys and Girls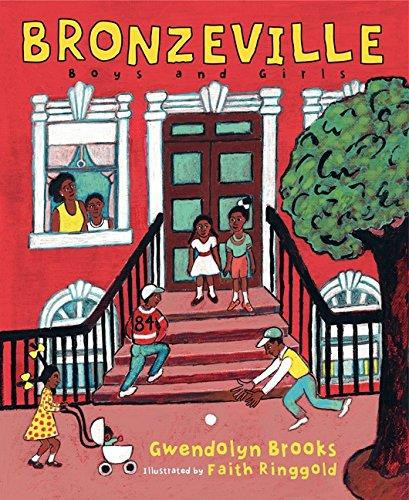 This classic picture book from Pulitzer Prize-winning poet Gwendolyn Brooks, paired with full-color illustrations by Caldecott Honor artist Faith Ringgold, explores the lives and dreams of the children who live together in an urban neighborhood. In 1956, Gwendolyn Brooks created thirty-four poems that celebrated the joy, beauty, imagination, and freedom of childhood. Bronzeville Boys and Girls features these timeless poems, which remind us that whether we live in the Bronzeville section of Chicago or any other neighborhood, childhood is universal in its richness of emotions and new experiences.
We Are Shining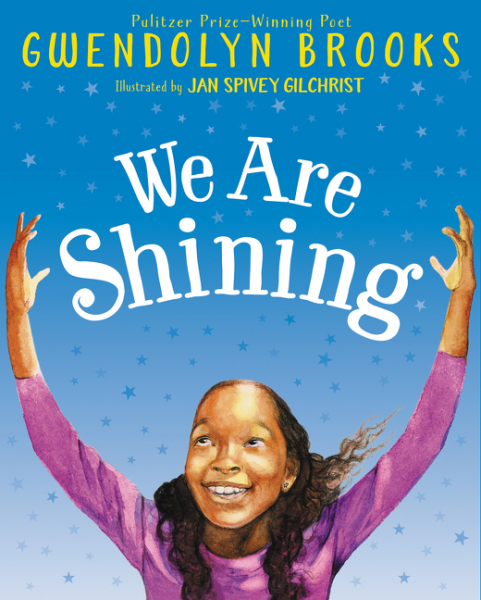 From Gwendolyn Brooks, U.S. Poet Laureate and the first African-American to win the Pulitzer Prize, and Coretta Scott King Award-winning artist Jan Spivey Gilchrist comes We Are Shining. Marking the 100th birthday of Gwendolyn Brooks, this powerful picture book is a celebration of the diversity of our world. This life-affirming poem is now illustrated for the very first time, with stunning, vibrant images.

A story of our shared humanity, Gwendolyn Brooks honors the beauty of our world and the many different people in it. Brooks speaks to all children of the world in this moving poem about acceptance, stressing that every child should have the opportunity for a shining future and offering hope for a better tomorrow.
Looking for a chance to truly celebrate Gwendolyn Brooks or to learn more about her contribution, we encourage you to check out the 2017 National Black Writers Conference Biennial Symposium, "Our Miss Brooks: A Centennial Celebration"