It's fall and that means it's back to school time. High School Seniors across the country are getting ready for college, but with over 4,000 accredited universities and colleges to explore admissions can be very daunting. As a black student embarking on their college journey, it can feel twice as hard.
In The Black Family's Guide to College Admissions, veteran admissions experts Timothy L. Fields and Shereem Herndon-Brown share provocative insights and demystify this complex process to answer important questions from where to apply to how to get in. 
Check out the below article they wrote discussing the HBCU experience, then go online to grab your copy. We also have signed copies available in-store.
---
Hillman College: The HBCU Everyone Loves but Does Not Exist
As the world of higher education anxiously awaits the Supreme Court to rule on the most recent college admission cases featuring Harvard and the University of North Carolina and race based admissions, Historically Black College and Universities (HBCUS) stand in the same place they have for the past 200 years: as an option for all. It's no surprise that as America continues to grapple with the complicated dynamics of race there is a spotlight on HBCUs and their missions. Collectively, HBCUS have and always will be rooted in education and racial justice while trying to level the playing field for students who for decades have been underrepresented or marginalized in their attempt to attend college.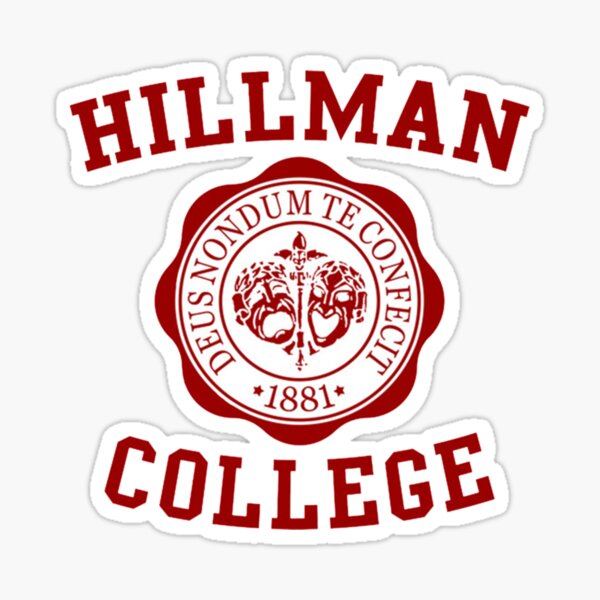 Representing only three percent of the nation's colleges and universities, HBCUs enroll just 10 percent of Black students but produce almost 25 percent of all Black graduates. Despite their small presence among the nation's colleges and universities, it has been well documented that HBCUs are responsible for 70 percent of Black doctors and dentists, 80 percent of Black judges, 40 percent of Black members in the U.S. Congress, and 50 percent of public-school teachers. The list of accomplishments of HBCUs is long, and that of their graduates is longer. And yet, there is one that stands at the forefront, captivated generations and continues to serve as a major driving force behind giving HBCUs mainstream exposure and appeal. That HBCU is Hillman College.
Fictionally nestled somewhere in Virginia is a majestic college campus that does not exist. Hillman was the set of A Different World and every Thursday night for six years – 1987-93 -America got the privilege to see an array of young Black people celebrating the challenges and triumphs of college life. The show was transformational, and showcased to people of all races to the unique and distinctive culture of an HBCU. Ask any Black person born in the 70s or early '80s what television show impacted them the most during their youth, and the answer you will often hear is The Cosby Show or its spinoff, A Different World. While not real in the physical sense (although it used Spelman College as a backdrop), Hillman College is arguably the most recognizable HBCU ever. Even on Instagram, only Howard University has more followers than the "The Hillman Files" that serves as the school's unofficial IG account. More than just a show, it represented a community where young viewers could see themselves in a myriad of characters, and it shared with the world that Black people and HBCUs are not a monolith. Celebrating wonderful variety of socioeconomic, cultural, educational differences was essential, as we saw characters like Dwayne Wayne (tech genius on full scholarship); Whitley Gilbert (affluent-occasionally-tone deaf debutante); Ron Johnson (super senior that was in no hurry to graduate); Jaleesa Vincent (the older non-traditional student), Lena James (student from the inner city with a lot of edge), and Freddie Brooks (quirky hippy girl with a free spirit). The show also tried to dispel the myth that HBCUs only enroll Black students through Maggie Lauten, a character who was white and had a significant role during the first season. Hillman provided a glimpse into the promise of college and allowed Black students to see themselves in spaces that were not prominent on television during that era. This was rare, and while no student ever stepped foot on the campus, it set the foundation for understanding the extraordinary authenticity and potential that HBCUs have.
Since Historically Black Colleges and Universities were founded in the early 19th century, they have been vital for post-secondary education for Blacks in the United States. While there are several ongoing debates, such as which one was first, Lincoln University or Cheyney University, there is an even greater discussion about which is the "best." Ask any HBCU alum, and they will, of course, say that their alma mater is, but most agree that three schools are the most famous and prestigious HBCUs. Spelman, Morehouse, and Howard are considered to be the "Black Ivies" because of their reputations, locations, and distinguished, famous alumni. Given the historical relevance of these three schools and now their stature in popular culture, they are leading a great resurgence of interest in HBCUs. In May 2022 N.Y. Times article, journalist and Florida A&M alumna Audra Burch, wrote about how HBCU culture has recently garnered mass media attention while paying homage to movies like School Daze (1988), Drumline (2002), and Stomp the Yard (2007) which feature life at an HBCU. Through other influences like Beyonce's 2018 Homecoming performance at Coachella (2018), HBCUs are taking center stage with many other corporate entities recognizing their significance and buying power. Nothing says this more than last spring's limited-edition Morehouse and Spelman fashion collection released by Ralph Lauren. While these events have amplified the media attention of Black colleges, their significance and impact on America, young Black people and the higher education landscape is nothing new.
What was it about Hillman and A Different world that allowed this fictional place to influence an entire generation? Is a college that doesn't actually exist the most well-known HBCU? Possibly. Because it touched more people than any one HBCU ever could, given its NBC must-see Thursday platform, it shined a national light on HBCUs that was needed and finally gave them their due. Hillman College represented a place to pursue an education AND cultivated cultural communities that encouraged Black students to explore, grow, and thrive. This is still at the heart of HBCUs, as their commitment to being where Black life is seen, valued, and allowed to excel has never wavered.
Beyond providing an introduction to the student experience, Hillman also gave reverence to the adults that play pivotal roles within the community and pour into students throughout their college years. This was very evident as seen in characters like Walter Oaks who served as a coach of multiple sports and a mentor. There was also Mr. Gaines, the owner of "The Pit,"
Hillman's restaurant, who often served sagacity as much as he did hush puppies. Lettie Bostic, the maternal figure and residential hall director, consistently dropped knowledge on the students as they navigated college life. In real life, almost every HBCU graduate can point to a faculty or staff member who resembles the characters mentioned above.
Despite being born out of segregation and racism, HBCUs have always focused on access, equity, and inclusion. A Different World embodied this and tackled issues that we still wrestle with today. Imposter syndrome, racism, profiling, classism, and the importance of mental health, were prominently addressed. Given the history of HBCUs, there seem to be three distinct chapters to their stories. First was advocacy for basic human rights and access to education. The second revolves around desegregation and enacting the Civil Rights Amendment of 1964, and lastly, and most recently, being globally recognized. While each of these
chapters are distinctive, unfortunately, they all were defined by some racial awakening with the most recent being the tragic death of George Floyd. As a new era of exposure is dawning, driven by leaders like Coach Deion "Primetime" Sanders at Jackson State; Drs. Tony Allen (President of Delaware State) and Glenda Glover (President of Tennessee State) lead the White House's HBCU Initiative; and Dr. Michael Sorrell (President of Paul Quinn College) who has innovative educational strategies that we hope will be adopted by other schools. Thanks to them, the legacy of Hillman lives on, and despite never showing up in a U.S. News or World Report rankings, the relevancy of this great institution can be seen in the current appreciation and popularity for HBCU culture. As our nation continues to confront racism, classism, and discrimination, HBCUs will forge forward as communities that care just as they did in both the 19th and 20th centuries. We thank the founders of Hillman College and all HBCUs for their vision and commitment to Black excellence!
---
ABOUT THE AUTHORS
Timothy L. Fields (Atlanta, GA) is a graduate of Morehouse College and the senior associate dean of admissions at Emory University.
Shereem Herndon-Brown (Washington, DC) is a graduate of Wesleyan University and the founder and chief education officer of Strategic Admissions Advice, an educational consulting company specializing in the creation of college counseling curriculum for charter schools and school districts, online essay courses, and personalized college advice coaching.