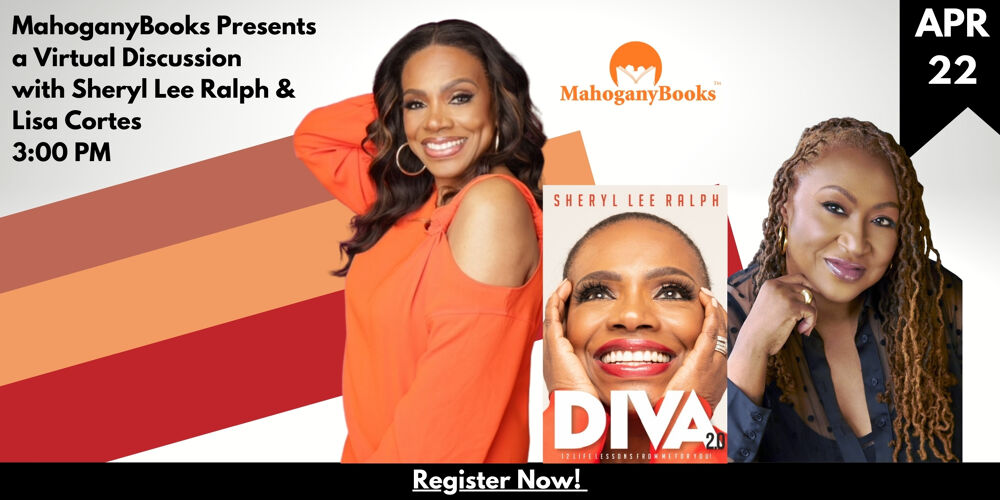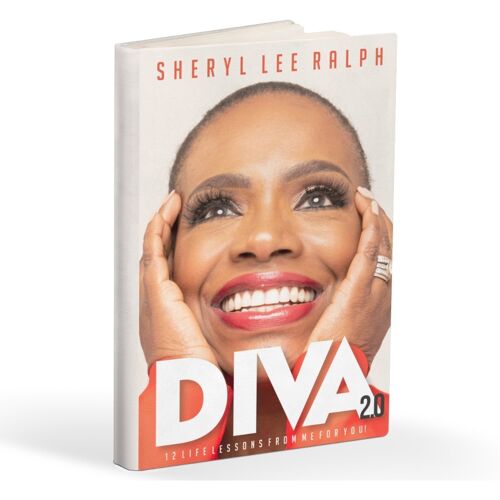 Date: April 22, 2023
Time: 3pm EST / 2pm CST / 12pm PST
Join MahoganyBooks in a special afternoon of Empowerment and Inspiration as we host a virtual event with Emmy, Golden Globe & Critics Choice Awardee Sheryl Lee Ralph as she discusses her incredible life, career, and new memoir, DIVA 2.0. She'll be in conversation with Oscar Award Nominee Lisa Cortes.
The event will be hosted on zoom. All books purchased from now until the ticketing deadline will receive the zoom link. Ticketing ends April 20, 2023 at 10 AM EST. You will receive the zoom link via email by 5 PM EST April 20, 2023.
There will be no signed copies for this event.
About Diva 2.0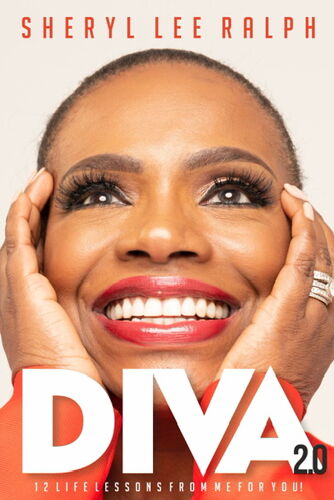 Emmy, Tony and Spirit Award-winning actress, Sheryl Lee Ralph, knows a thing or two about staying power in the capricious world of Hollywood. A seasoned professional who has taken the best lessons learned and used them to move her stellar career forward, she now shares them with you. If you are an aspiring DIVA in training, regardless of your career choice, much of what she says in DIVA 2.0, you'll find invaluable. These 12 lessons could help elevate your journey to greater heights.
You'll get to go behind the scenes of stage, screen, and media to discover what a true Diva must know―and the first step is, respecting themselves. In these personal tales and recollections, Sheryl reveals the ups and downs of stardom, the heartbreaks and triumphs, the strength she found in her family and the kind of love that gives wings.
Whether starring on the big screen with Sidney Poitier, Denzel Washington, Eddie Murphy, Robert De Niro, Jon Voight, or Whoopi Goldberg or on the small screen in Moesha; Ray Donovan, Motherland: Fort Salem, or in Abbott Elementary―Sheryl Lee Ralph can be counted on to bring her D.I.V.A―Divinely Inspired, Victoriously Awesome self to every project. And those DIVA inspired qualities have earned her the respect of her peer's and recognition from legions of fans.
In DIVA 2.0 Sheryl Lee Ralph uses her life story to empower and encourage anyone seeking to find and live their best life with beauty, dignity and a grace that radiates from within.
---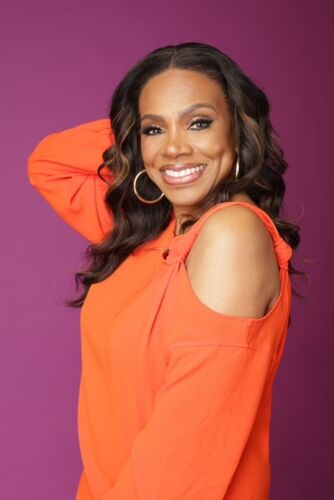 About Sheryl Lee Ralph:
An actress, singer and activist, Sheryl Lee Ralph has graced both the big and little screen and has left her indelible mark on Broadway. Ralph burst onto the world stage in her role as Deena Jones in the groundbreaking Broadway Musical hit, Dreamgirls, returning later in Thoroughly Modern Millie and Wicked. She made Broadway history as the first African American to play Madame Morrible in the Broadway musical Wicked.
Ralph has appeared in numerous screen productions starring alongside some of Hollywood greats. She has starred in many tv shows conquering both comedy and drama. Her current T.V Series, Abbott Elementary earned her an Emmy as the beloved teacher, Ms. Barbara Howard, making her the second Black women since Jackeé Henry in 1987 to receive this honor in 35 years.
---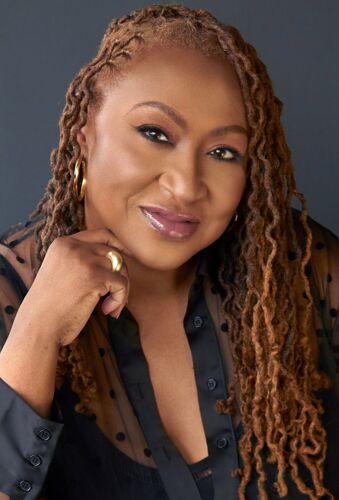 About Lisa Cortes:

Oscar Award Nominee Lisa Cortés helped to usher in the golden age of hip-hop as part of the Def Jam team before moving into film producing. A graduate of Yale University with a degree in American Studies, she's helped guide the careers of Vanessa Williams, Black Sheep and Brian McKnight and was eventually appointed Vice President of A&R. In 1994, she became the first African American woman to be given her own label at a major record company with the creation of Loose Cannon Records. In the world of film Lisa, worked on the Oscar-nominated drama "Monster's Ball." "The Woodsman," "Shadowboxer," "Tennessee," and the most successful, "Precious," (the six-time Academy Award-nominated adaptation of Sapphire's novel, "Push."
---
SPECIALNOTE:
– There will be no signed copies for this event.
– Your tracking number will be made available in your order history.